Just Wealth hires first batch of recruits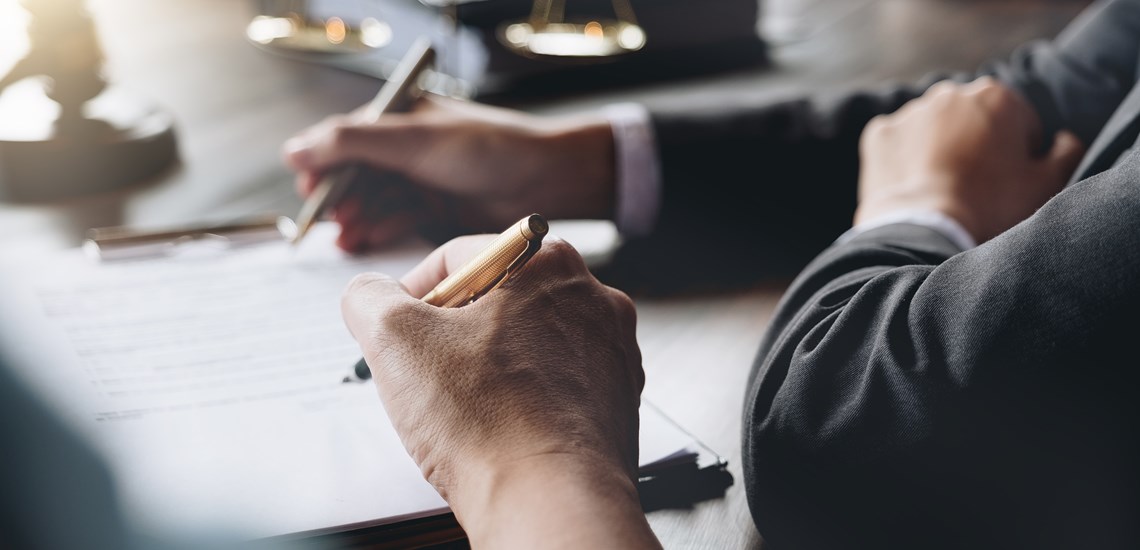 Just Wealth hires first batch of recruits for new division
Just Wealth, the financial advisory arm of national broker firm Just Mortgages, has taken on thirteen wealth advisers as part of its ambitious growth strategy. The first six advisers are now through their initial training and induction with seven more currently going through the various stages of training and approvals. Just Wealth plans to grow to 28 advisors before the end of the year.
All the advisers join the firm on a self-employed basis. They will be provided with leads, ongoing training, compliance, mentoring and marketing support, but are in charge of running their own businesses and their own careers. This has been particularly appealing to those wealth advisers who no longer want to be a part of a corporate, being told what to do and how many calls to make a day. It also appeals to existing self-employed advisers who do not have a large established client base.
This proposition is proving to be enormously popular and there has been huge interest from financial advisers wishing to become part of the new division. Since the beginning of the year, there have been over 100 applications with 47 of those making it through to interview.    
The new advisers for Just Wealth have been able to hit the ground running with leads provided from sister-firm, Just Mortgages', extensive client database of mortgage clients as well as qualified introductions from the Just Mortgages team. The advisers are spread around the UK and have already begun advising clients on areas such as corporation tax, pensions and investment advice.
The demand for wealth advice is growing exponentially. During the pandemic savings have increased by an estimated £180bn according to the Bank of England, so this year is the perfect time for Just Wealth to launch and provide people greater access to financial advice. This means that no matter whether they are in need of a pension, have just modest savings or are a high-net worth individual, Just Wealth will help them with their financial needs.
Jonathan Williams, one of the new advisers, said: "What attracted me to the role was the opportunity to create a successful business by building and expanding on the existing client relationships that the Just Mortgages'
advisers have established. This supply of leads really makes Just Wealth stand out, as it is something you would not expect to receive from most other companies.  The relationship with Just Mortgages is fantastic as it allows for a truly holistic financial approach, ultimately giving the clients the best advice.
"The difference between Just Wealth and others is that they are building on successful foundations, and the members of the team I have met so far have been incredibly welcoming and friendly and given me the confidence to be the best adviser as possible."
Headed by David Magee, Just Wealth has ambitious plans to expand. With a huge pool of leads the only challenge for this new wealth management division will be recruiting wealth advisers quickly enough to manage the demand. The Just Mortgages' team of mortgage advisers are reporting that clients are frequently asking for recommendations for wealth advice, due to the already strong relationships and trust the team has built.  
David Magee, head of wealth at Just Wealth, said: "This is a great step for the Just Wealth division. Since we launched at the start of the year, there has been huge appetite with the brokers from Just Mortgages looking to refer clients in need of wider financial advice. The addition of these experienced financial advisers will ensure we can deliver shrewd wealth advice to more and more clients.
"The applicants we spoke to were a mix of those who were already self-employed and those looking for more freedom and an escape from the employed environment. What is rather unique about the opportunity for those who are joining, is they are fully autonomous. They can offer wealth advice across an extremely wide range of products enabling first-class tailoring of solutions. The only limit is their ambition.
"People are increasingly looking for recommendations from trusted contacts when seeking financial advice or a financial adviser; now we are bringing on more advisers, we will be really well placed to help advise this flow of clients."
There has been a very positive reaction from those who have made it through the recruitment process, with one of the new wealth advisers, James Slater commenting: "If I could write my ideal job description, this would be it. The role is the perfect combination of freedom and support and the fact that we have leads sent through and don't have to cold call potential clients makes this the perfect opportunity to grow my own business as part of Just Wealth."
Those looking to join Just Wealth can visit justwealth.co.uk/careers/ or contact the team via contactus@justwealth.co.uk or 0345 218 5211.  
Our experienced Financial Advisers are based across the UK.  Please arrange an appointment to discuss your needs and requirements.