Your career with Just Wealth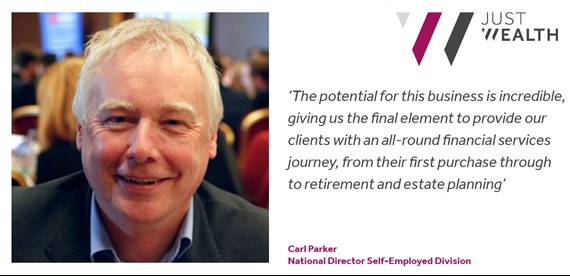 We are excited to announce a new addition to the Spicerhaart family; Just Wealth. We already support thousands of home-buyers with their mortgage and protection needs every year and Just Wealth gives us the opportunity to add to the services that we offer. We are constantly investing in our people to empower clients with industry-leading advice, ensuring they have the right product for their needs. Just Mortgages' success is attributed to our focused ambition to be the best at what we do with the emphasis on delivering the ultimate customer experience. We use this ambition and experience, supported by excellent training and development delivered by our highly skilled in house team to ensure that we continue to uphold the high standards we expect. Our people are our brand and our unique organisational culture echos our commitment as a forward thinking business.
Working with Just Wealth
Passionate people are the core of our business. Just look around - our Just Mortgages success story is everywhere - from LinkedIn and trade journals to the local Estate Agent on your high street but we need self motivated professional people to help us reach our goals.
As a Just Wealth Business Partner we will encourage you to exceed your clients expectations, delivering a first class service and providing the highest professional standards.
We are continuously developing and growing with exciting opportunities in every area of our business from advice to management, either as part of our employed or self employed mortgage teams, training and development team, compliance department and now wealth and financial planning. As a result, we are constantly looking for new talent, just like you.
Your perfect role could be just around the corner
Our experienced Financial Advisers are based across the UK.  Please arrange an appointment to discuss your needs and requirements.